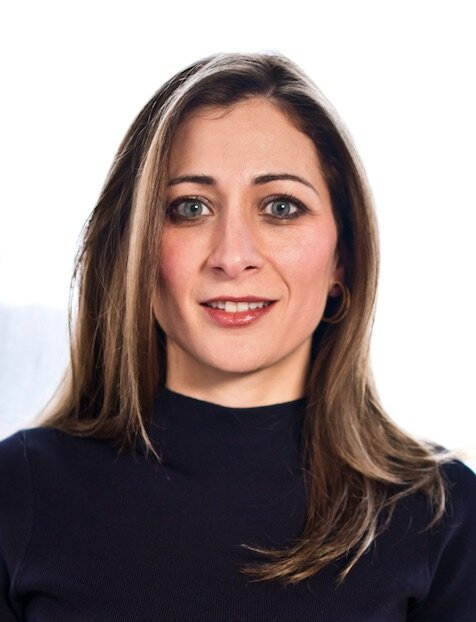 Eleni Delimpaltadaki Janis
CEO | CHIEF INVESTMENT OFFICER
Expertise: ESG Investing | Inclusive & Online Lending | Economic Development | Inclusive Tech Ecosystems
Eleni is an entrepreneur and investment manager who has dedicated her career to building businesses and developing people. Particularly businesses that deliver a meaningful social impact while also generating attractive commercial returns. She brings to any situation resilience and persistence, which has defined her own life as an immigrant to the U.S. and innovator in business.
When Eleni co-founded Equivico at the National Community Reinvestment Coalition, she sought to build a company that, like her career, is situated at the nexus of smart, scalable investments and social justice. As an investment professional, she draws on her experience in government, economic development and market research, to invest profitably in businesses, assets and projects that benefit households, societies and investors alike.
Prior to Equivico, Eleni served as vice president at the New York City Economic Development Corporation (NYCEDC). During her tenure, she established the first ESG investing team, administered a portfolio of 18 tech startup incubators, and advised on investment strategies targeting minority- and woman-owned businesses, life sciences and small businesses. Eleni also co-founded New York City's corporate attraction team, which coordinated the City's, initially winning, bid for Amazon's second headquarters. The project was expected to be the largest economic development project in the U.S. in several decades.
Prior to NYCEDC, Eleni built The Opportunity Agenda's market research practice where she serviced major social justice organizations and philanthropic institutions nationally. She published extensively on economic, immigration and human rights issues. Previously, she co-founded the Business and Labor Coalition of New York, an advocacy group of over 60 labor unions and large enterprises designing and advancing shared economic policy objectives.
Eleni serves on the Board of Advisors of iQ4, a technology-based cybersecurity skills transfer platform, and the Board of Directors of the Hellenic American Leadership Council. She previously served on the Boards of the American Association of Public Opinion Research, New York University Alumni Association Board of Directors, and the Business and Labor Coalition of New York. She holds a Master's degree in Political Science from New York University and a Bachelor's in Media Studies and Communications from the National University of Athens, in her native Greece. She studied Executive Management and Finance at the Wharton Business School and is an American Express Leadership Fellow.
Press and Public Speaking Engagement Highlights:
Small Business Trends: A Different Kind of Lender Can Get You the Loan You Need
On Impact Investing and Social Justice – A Conversation with Eleni D. Janis, Narratives of Purpose, May 2022
The "Social" Component of ESG Investing, EisnerAmper, April 2022
Interview at Behind the Numbers with David Bookbinder, March 2022
Annual Senior Portfolio Manager Panel 2022, 100 Women in Finance
Interview with Peer Insights Report by Family Office Insights, February 2022
Morgan Stanley Infrastructure Finance Panel, Marketplace Event 2019 by CollabNet
SME Lending Panel at ABS and Structured Finance Summit 2021
Financing Change & Financial Inclusion Panel at The Exchange 2020 Conference
Just Economy 2019 Conference Panel: Connecting Founders of Color to Capital and Community
Fireside Chat at Just Economy Conference 2021: Small Business Access to Capital and Best Practices for Success
Our Managing Partner at Harvard Business School's Dynamic Women in Business Conference
Women in Tech Panel at Betaworks Studios NYC, December 2019
Startup Global '16: City, State and Federal Strategies & Programs for Encouraging Exports
Interview: Expanding Opportunity for Black Men and Boys
DA Vance Invests $7.1 Million in Social Enterprises to Employ At-Risk Youth and Formerly Incarcerated New Yorkers
Publication Highlights:
Economic Recovery and Opportunity, Author
The Opportunity Survey: Understanding the Roots of Attitudes on Inequality, Editor
Nonprofit Impact Paper– An Analysis of Strategies to Strengthen the Economic Impact of Nonprofits, Author
Communicating on Social Justice Issues within A Human Rights Framework, Journal on Race/Ethnicity, Co-Author