Fair, quick, easy loans
built for your small business
Fair funding that's built for your small business
Chances are you've been looking for a small business loan but the rates and terms are radically unfair.
We've made it radically fair, quick and easy for you to apply for a loan between $50,000 and $250,000.*
We're changing the rules to make it easier for your small business to access capital and get the support you need to start, finance, grow or manage your business.   
Most affordable rates online starting at
Why take a small business loan through Equivico?
We offer fixed rates for the life of your loan, so you know exactly how much you owe each month. Our rates range from 8.49% to 19.99% APR. No hidden fees or complicated formulas. Transparency only.
Apply online for a small business loan within an hour so you can get back to running your business. Get funding in as little as 3 days.
At Equivico, our mission of equality and empowerment determines how capital behaves, not the other way around. We are building a future in which all  entrepreneurs have access to capital and economic success: Radical Fair Play.
Fill in our small business loan form in minutes
We'll customize your small business loan offer based on your input.
CHOOSE YOUR SMALL BUSINESS LOAN
Understand your small business loan offer, if qualified, and choose what fits your needs.
COMPLETE YOUR APPLICATION
Add a few details to verify your identity and finalize your small business loan application.
Fill in our small business loan form in minutes
Please fill out all required fields. This will not affect your credit score. Need help? Call us at 1 800 _______
Borrowing through Equivico
We're changing the rules to make it easier for every business owner to access capital and get the support they require to finance, grow or manage a business.
To be eligible to apply, your business will need:
At least 24 months in business
Annual gross revenue of $250,000+
No unpaid/unsettled liens and/or judgments against the borrower or business (payment plans are acceptable if actively making payments)
No bankruptcies in the past 5 years
No current delinquencies exceeding $1000
Not available if the business is located in Nevada, North Dakota, South Dakota, or Vermont
NO HARD COLLATERAL NEEDED, such as real estate or equipment.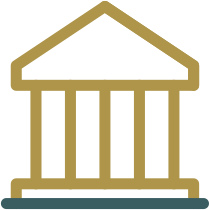 Equivico is the best alternative to:
High interest rate loans dominating the small business lending market
Credit card debt
Onerous terms and conditions on many other products, such as merchant cash advance, factor financing and other online lender loans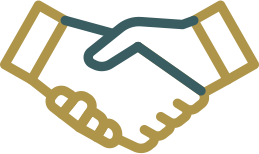 Applying for a loan through Equivico is easy!
Application is quick and easy. You can complete the entire process online in just a few minutes.
 Fill out the eligibility form below. If eligible, use the all-digital application process to submit initial information, including your desired loan amount and repayment schedule, social security number, number of employees and annual business revenue.
Gather and upload required documents to complete your application and get pre-approved in as soon as two days. Documents include: driver's license, tax returns, financials (such as profit & loss and balance sheet), and last six months of bank statements. You can automatically upload the statements to the loan application by connecting your bank account to Plaid.
Get an offer: Final approval and loan terms are provided in as soon as two days. Time is money, after all.
Receive funds in as little as three days from the completion of your application. Individual times may vary based on the circumstances of the business and responsiveness of the owner.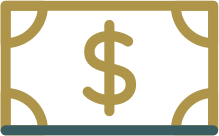 Start Now. Check Your Eligibility and Apply